http://www.norfolkbirds.com/News.aspx Norfolk rarity sightings from the previous 24 hrs.
http://www.british-garden-birds.com/ Website with photos and videos of British Garden Birds (As the name would suggest)
http://jamesbirdsandbeer.blogspot.co.uk/  James Emmerson's Blog with sightings of birds and other wildlife with Whitlingham Country Park as its focus
http://bensbirding.blogspot.co.uk/ Birding blog from Strumpshaw warden Ben Lewis
http://shakysbirdingblog.blogspot.co.uk/ Blog with sightings from round the county but with Thorpe/Station Marshes as its focus
http://jimsbirdingblog.blogspot.co.uk/ Blog with sightings and trip reports with focus on Surlingham Church Marsh
http://www.birdforum.net/showthread.php?t=59348 Birdforum's Norfolk thread with sightings and stuff.
http://www.rspb.org.uk/  Home Page of the Royal Society for the Protection of Birds with links to their pages of their reserves bird guides and the Big Garden Birdwatch plus lots more.
http://www.xeno-canto.org/collection/area/europe A huge collection of European bird recordings
http://fatbirder.com/links_geo/europe/england_norfolk.html  Links to a wide range of birding guides, places, websites and loads of useful info for those birding in Norfolk.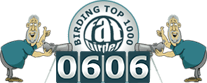 https://www.birdid.no/bird/index.php  Test  and improve your bird ID skills with this comprehensive site and maybe get a qualification.
http://uknhb.blogspot.co.uk/ United Kingdom and Northern Ireland Natural History Bloggers  Listing  a vast number of sites which are worth a surf.
https://cantdonoses.wordpress.com/    Local wildlife and art by Dan Bradbury