To be fair the highlights of December are a little thin on the ground and the weather has been mostly grey with occasional damp, muting colour and sound on the patch. The unseasonably mild weather and wet conditions would silence even the most ardent 'climate change is all made up' supporter. It is not all bad from a birding perspective as the weather clearly suits all the small insect eating birds and one of the county highlights this week at Sea Palling is one of my favourites that is becoming more common in the UK since temperatures rose, the Cattle egret.
It probably goes without saying that the photo above was taken in the summer in much less wild conditions than the current Sea Palling bird which is following the cattle about (as the name suggests) in the north Norfolk gloom.
Back on patch I have briefly checked out both East and West of the Village and the only near relative I have seen is the grey heron usually squawking away as I approach. The Great Melton reservoir and Hethersett hall lake have held the usual herons moorhens and mallards but no rarer visitors. Anyone using the paths particularly in the west would be best to follow my own advice which I have ignored to my peril and wear waterproof boots. The local trees are also now stripped of leaves and whilst some wear body warmers of Ivy the visability in the woods is good for picking out the local green woodpeckers magpies and jays all of which have been visible and vocal in the last week.
Highlights in the west for me have continued to be the mammals rather than the birds and whilst quietly squelching round field margins this week was lucky enough to chance upon seven roe deer cautiously feeding in the fields.
This was the best of the photos taken in the growing gloom. The deer amaze me as to how they can just appear out of the woods and disappear as easily vanishing into almost no natural cover. Highlights in the East were undoubtedly the whirling flocks of long tailed tits which numbered up to thirty birds accompanied by some blue tits. These constantly active and calling birds often surround you and come so close you could touch them. I leave this post with one of my favourite photos of this infectiously cute bird which brings cheer on the gloomiest day.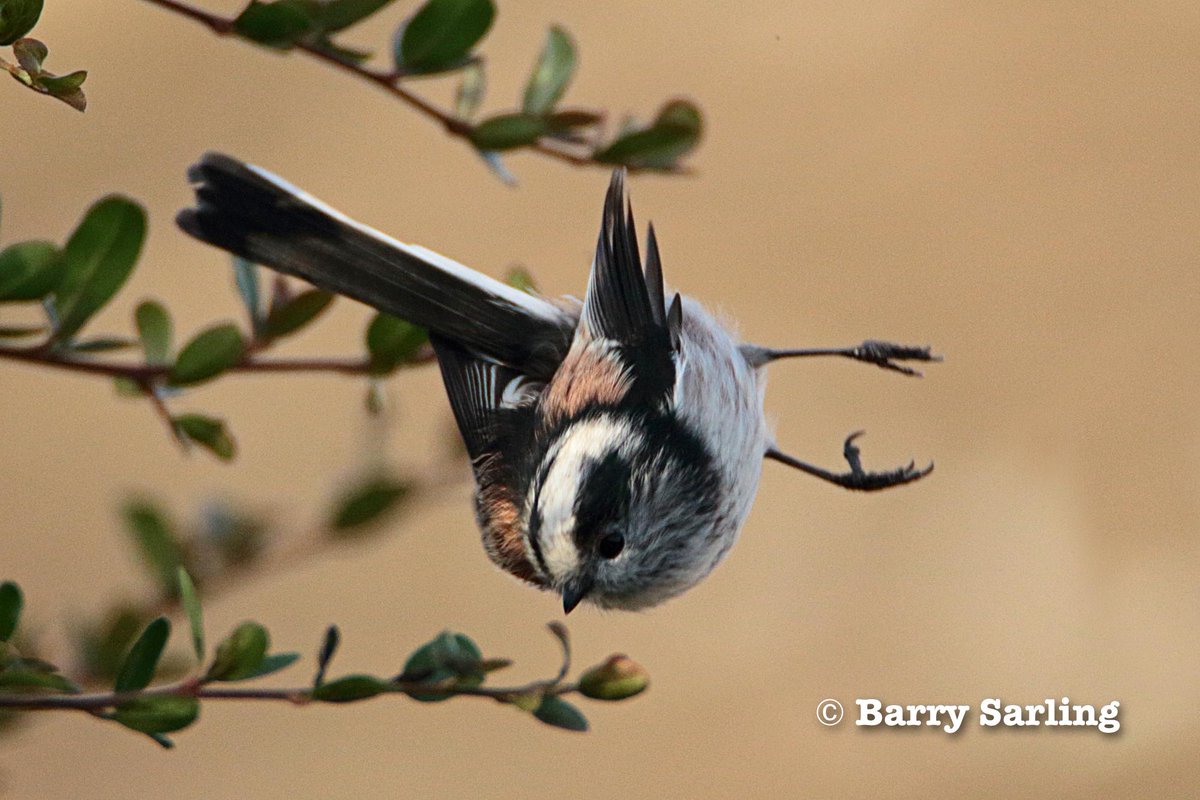 Tumbling Long tailed tit by kind courtesy of Barry Sarling check out some of his other fantastic photos (here) on his twitter account