In case you haven't yet seen the top ten results here they are: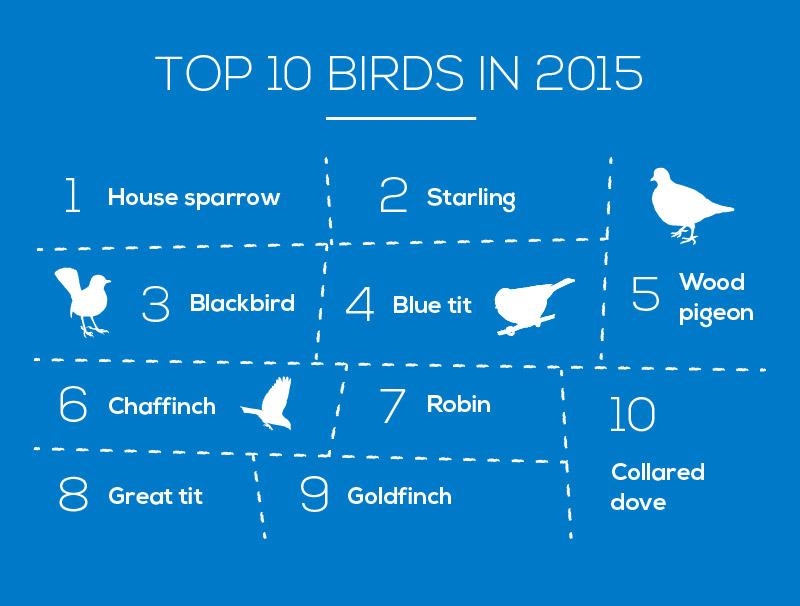 And a reminder of my results: 1. House sparrow  2. Dunnock , 3rd in equal place. Blackbird, Great tit, Blue tit, Chaffinch  usually in respect of recent sighting the remainder of my top 10 would be 7. Woodpigeon 8. Collared Dove. 9 Greenfinch.  10. Robin . 
More on the final results at the following link:
https://www.rspb.org.uk/discoverandenjoynature/discoverandlearn/birdwatch/results.aspx
Finally a photo of one missing from the top ten this year one which had previously been increasing each year and the fluffiest visitor to my own garden this year the Longtailed tit.