I have had no local updates this week on summer migrants but found the following which wets the appetite from Rare Bird Alert UK.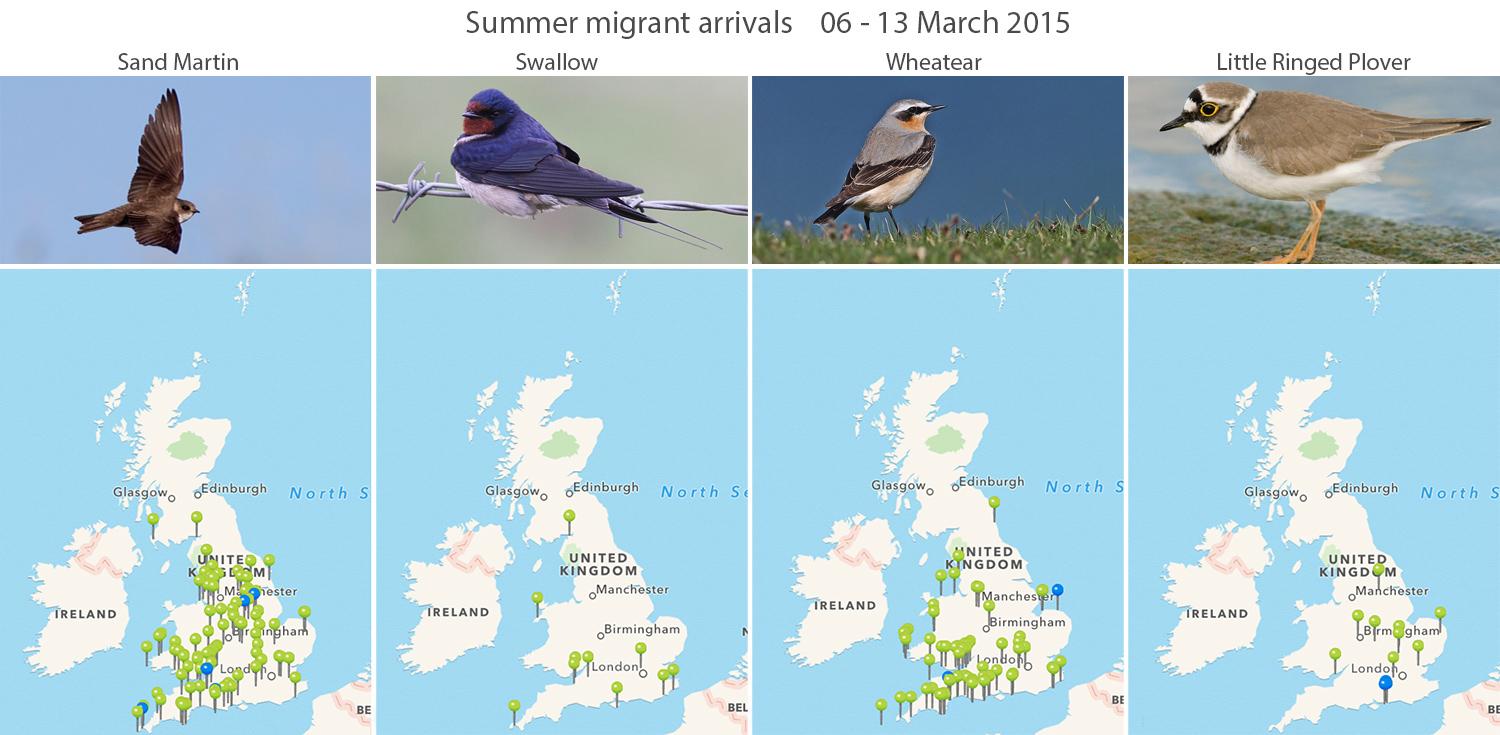 There was a further report of Waxwings in Norwich today with 4 spotted in Berners St mid morning but no sightings this afternoon.
Other local sightings include a further one of the Great White Egret during the week near the UEA.
The starling murmurations are still stopping traffic and pedestrians in the evenings in St Stephens at dusk every evening and if you haven't seen this roosting spectacular then catch it soon before the big flocks break up as spring progresses. The following is one of a selection of videos on You Tube if you want a glimpse without the travelling
If you just want to listen to the noise of the roosting birds then there is a roost in conifers between Park Green and Great Melton Close where you can listen to their whistling and wheezing calls as they settle every evening.
Starling in Spring Finery