Early February started with my first sighting this year of Great Spotted Woodpecker which I had heard tapping on a pine tree near Little Melton Church it gave the briefest of views as it disappeared into the woods nearby. A similar view of the larger Green Woodpecker in the same area followed its yaffling call. In the same general area where a small number of Red legged Partridges which were doubtless glad to have made it through the shooting season in one piece. A nearby male sparrow hawk might have made them a little jumpy despite the lack of gunfire.
(Great Spotted Woodpecker )
Other highlights of February included a repeat sighting of cormorant near the fishing lake and good numbers of Goldcrests and treecreepers moving about still with flocks of assorted tits.
Just North of the Hethersett patch I couldn't miss out on a visit to the UEA Broad to check up on some rarer winter visitors a pair of Goosanders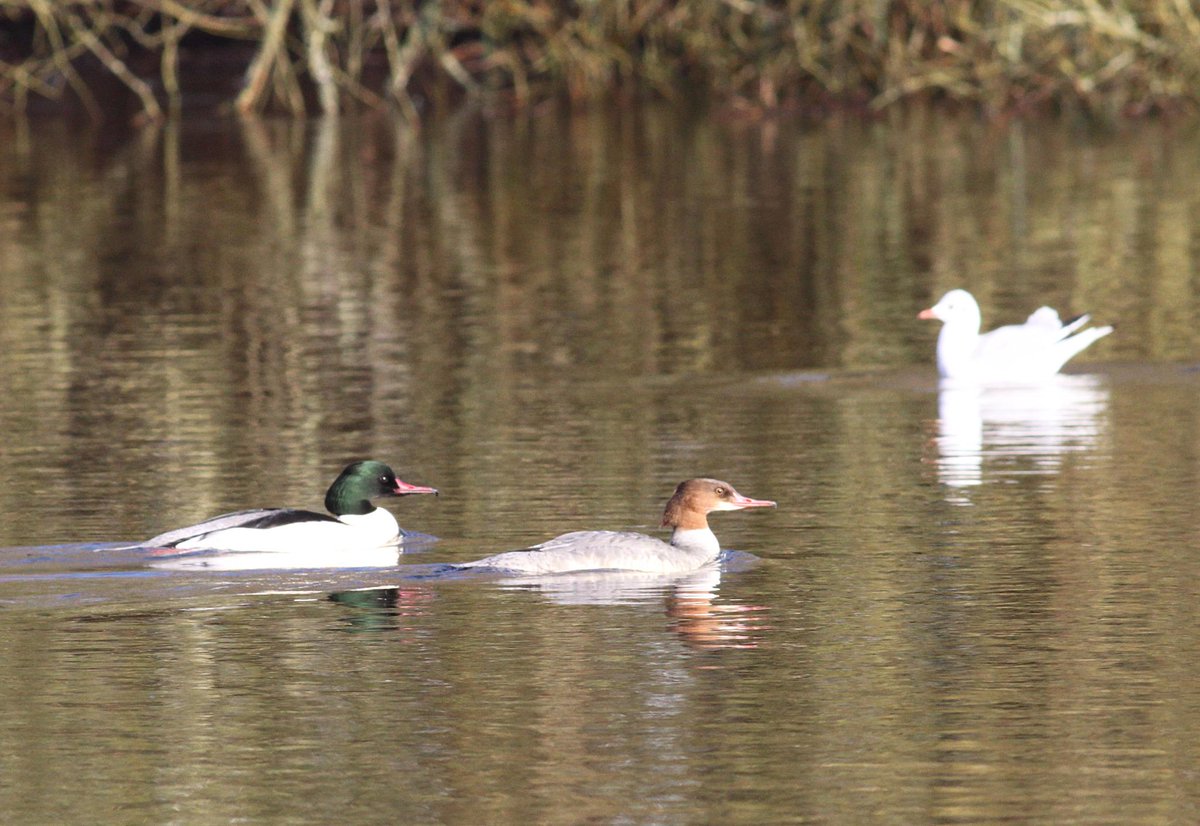 (Pair of Goosanders at UEA photo by kind permission Drew Lyness)